OVERVIEW 
Kanazawa is a city of exquisite Japanese culture; sometimes referred to as 'little Kyoto'.
The  main attraction is  'Kenrokuen'  one of three most famous gardens in Japan and considered by many to be the most beautiful of them all.
Appointed by UNESCO as the world's first "City of Crafts and Folk Art", Kanazawa boasts a  Museum of Contemporary Art, as well as a numerous galleries and artisan studios.
Kanazawa means 'stream of gold' and produces 99% and 100% of Japan's gold and silver leaf. It is a small city and easily walkable for adults.
We will also  explore both ancient and modern cultural sights in the mountains surrounding Kanazawa.
This tour is offered by ephemeral artist Shona Wilson and en plein artist Cilla Campell. It provides a opportunity to participate in
art making sessions with either artist or both artists. 
PLEASE NOTE : ALL bookings for Shona will be taken by Cilla Campbell here.
A MUST WATCH VIDEO:
The Four Seasons of Kanazawa 
Ephemeral Art with Shona Wilson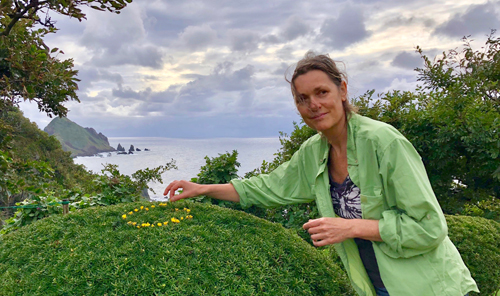 Shona Wilson is an awarded and represented Australian sculptor. She has created sculptural artworks from natural found materials for 30 years.
5 years ago she created COLLABORATIONS WITH NATURE Ephemeral Art Workshops. 
Ephemeral Art is a refreshing and creative process which engages with and explores any landscape or environment. This artform has particular affinities with the art, spirituality and sensibility of Japan.
This tour will provide an incredible backdrop and environment to be inspired by and make ephemeral artworks in!
En Plein Air with Cilla Campbell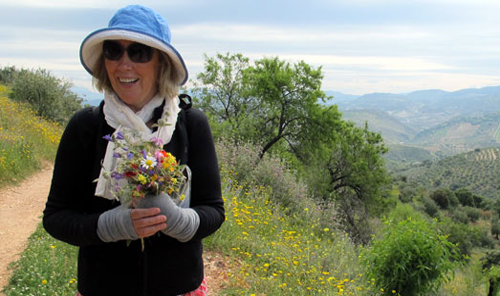 Cilla is a graduate of the National Art School and conduct courses in drawing, painting and relief printmaking at the WEA, Sydney and elsewhere.